CAAAV Organizing Asian Communities
CAAAV works to build grassroots community power across diverse poor and working class Asian immigrant communities in New York City.
Building long-term grassroots power
CAAAV Organizing Asian Communities was founded in 1986 by working-class Asian women to build power in Asian communities against rising police and hate violence. Over time, our analysis deepened and our work broadened to fighting institutional and systemic racism and violence in Asian immigrant communities. CAAAV's vision is that our working class Asian immigrant members will make decisions about their own housing and neighborhoods. Through our organizing model of base-building, leadership development, campaigns, coalitions, and organizational development we organize Asian communities to fight for institutional change in the housing justice movement and participate in broader movements towards racial, gender, and economic justice.
Since 2015, CAAAV Asian Tenants Union (ATU) organizes Bangali, Chinese, and Korean public housing tenants in Queens to fight for the future of public housing. Through direct action, advocacy, and member-driven strategic debate, CAAAV ATU has fought for language justice, pushed AmazonHQ out of Long Island City, campaigned to Fully Fund Public Housing, and most recently suspended the NYCHA Blueprint for Change, NYCHA Chairperson Russ' financialization plan that would generate interest-bearing debt for public housing. CAAAV ATU's work is rooted in strong base-building, solidarity, and a vision for a city for working class communities.
02.

Chinatown Tenants Union
Chinatown Tenant Union (CTU) was founded in 2005 by Chinatown tenants to address apartment neglect, landlord harassment, and to develop the leadership of working class Chinatown immigrant residents. We continue our mission today to organize against displacement, fight gentrification, and build the power of working class people in Chinatown so that we can determine the future of our homes and neighborhoods.
CAAAV Youth members and leaders are young working class Asians organizing to change our neighborhoods. We are fighting for a NYC where we don't live in precarity–where our friends and families are able to live meaningful lives without threat of gentrification or eviction.
years of organizing and movement building
POWER BUILDING THROUGH ORGANIZING
CAAAV is building power by organizing a force of 1000+ working-class Asian immigrant tenants in Chinatown and Queens. We know that POWER comes from ORGANIZED people. And POWER is necessary to affect CHANGE.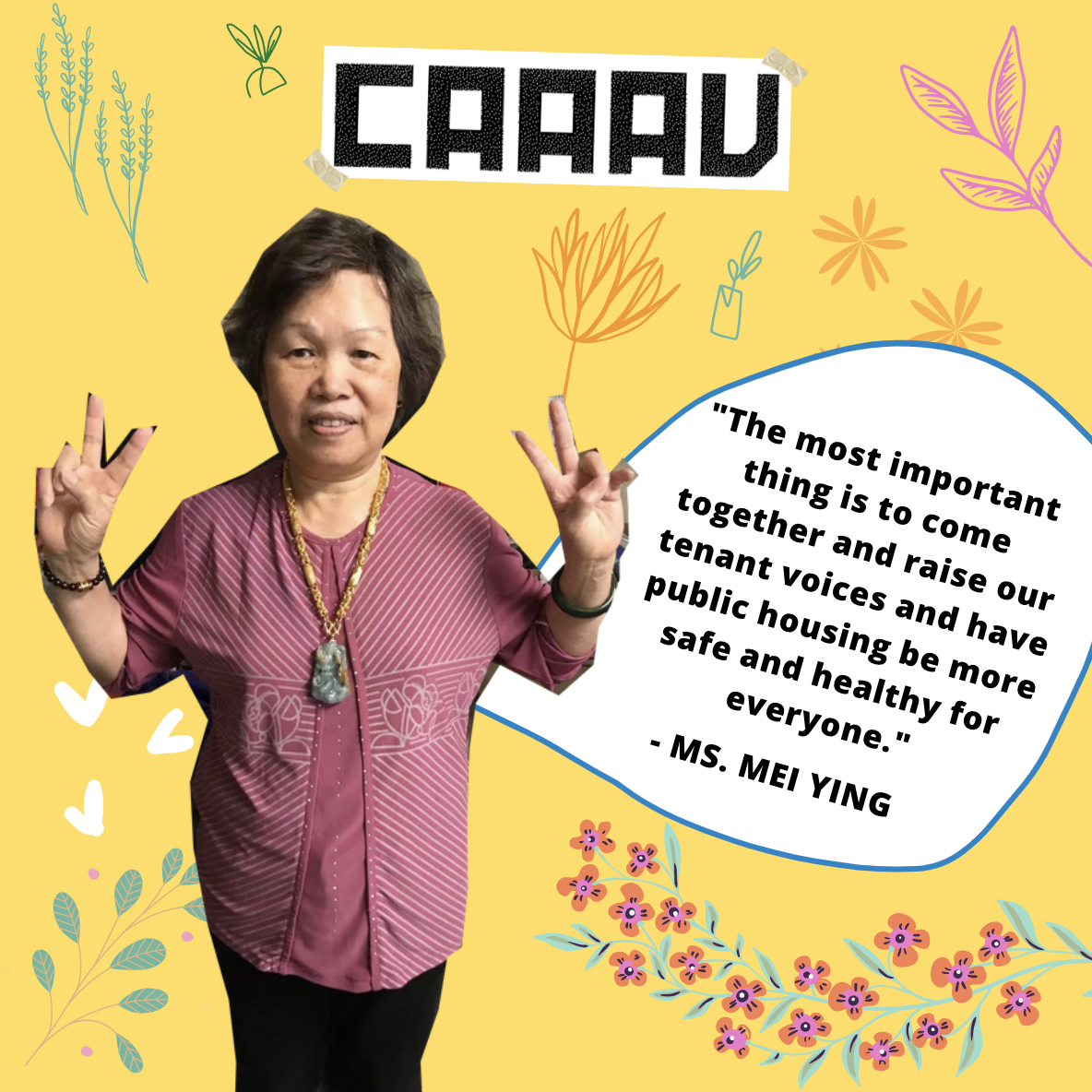 The most important thing is to come together and raise our tenant voices and have public housing be more safe and healthy for everyone.
Ms Mei Ying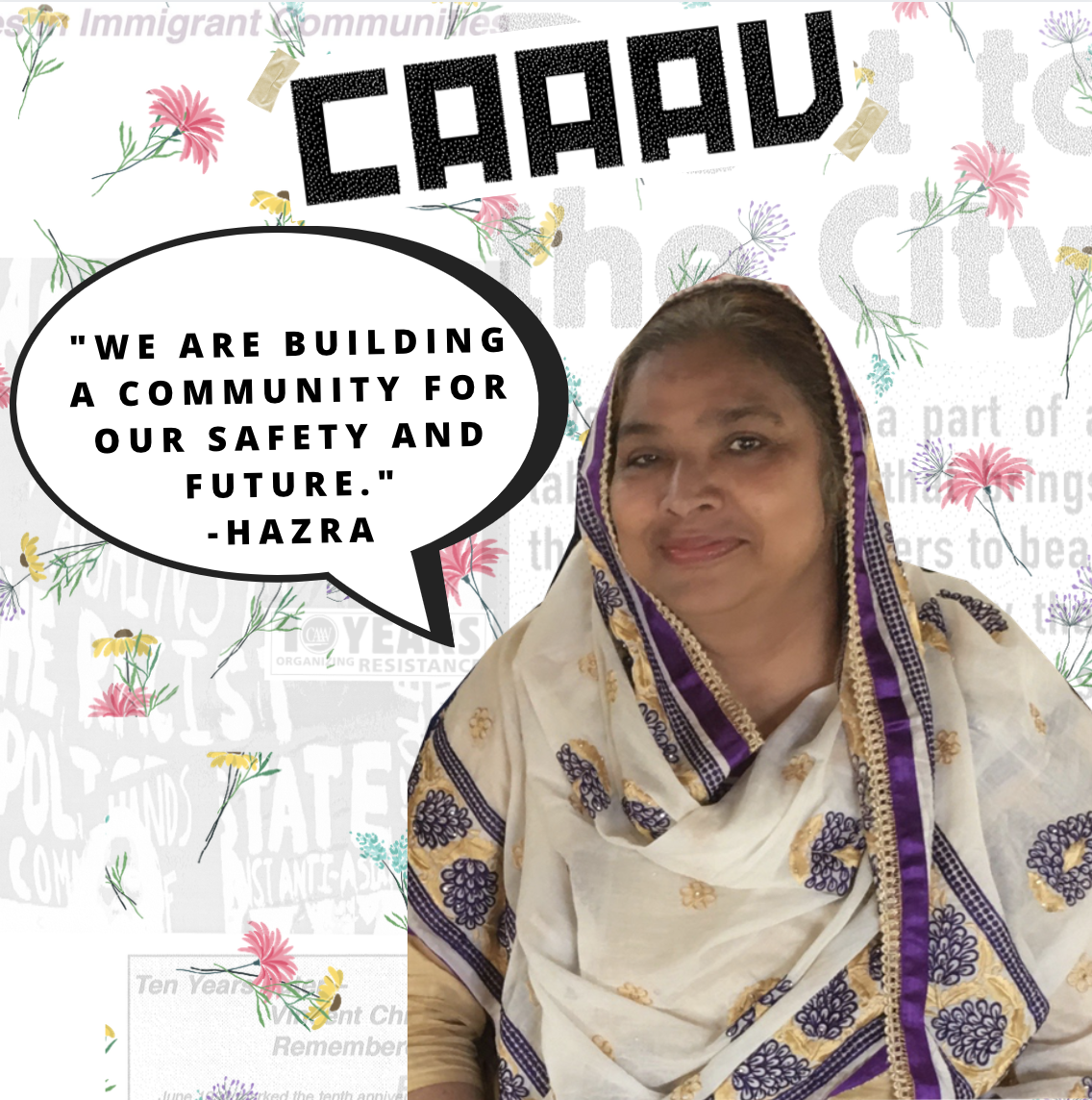 We are building a community for our safety and future
Hazra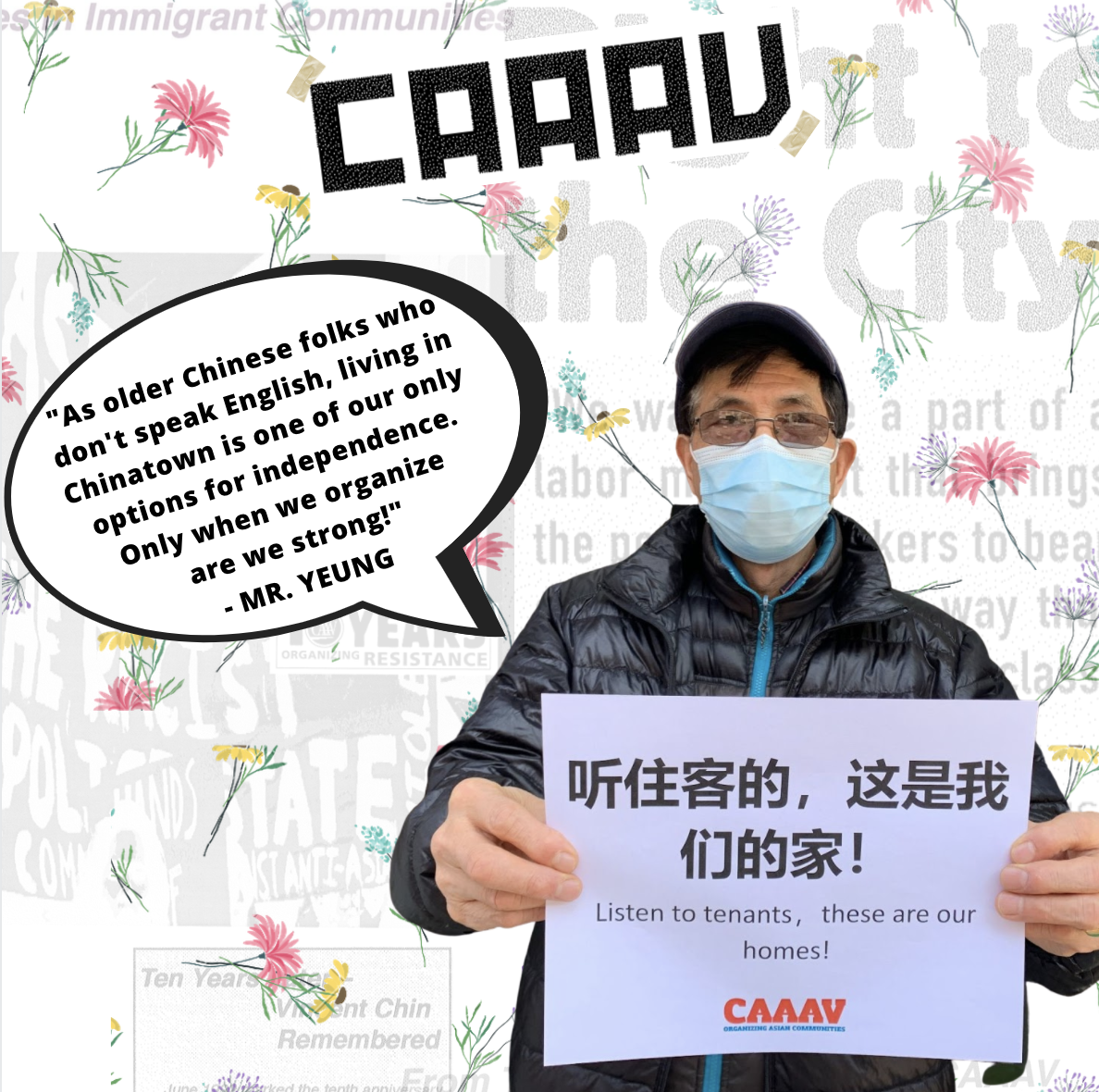 As Older Chinese folks who don't speak English, living in Chinatown is one of our only options for independence. Only when we organize are we strong!
Mr. Yeung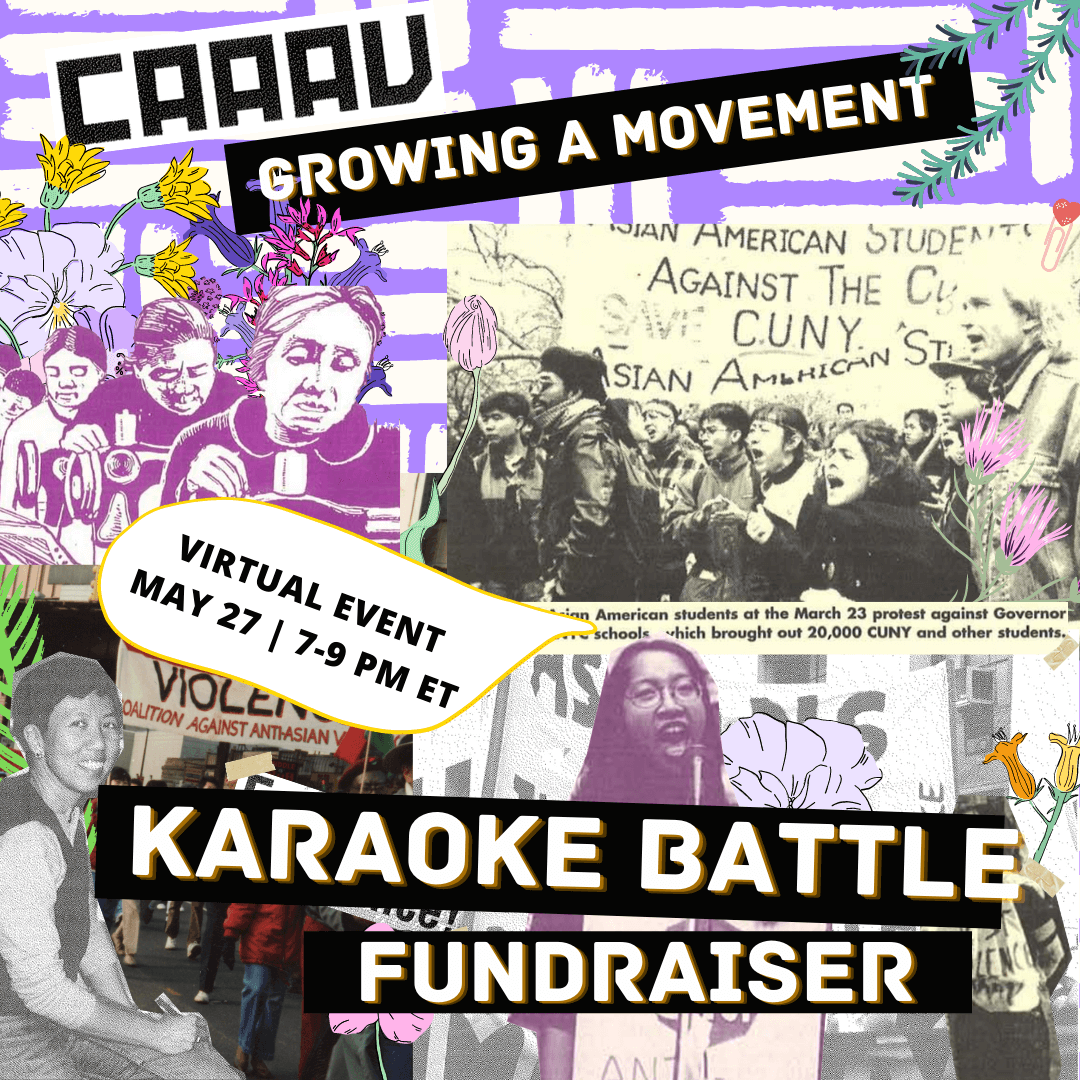 For 35 years, CAAAV has fought for racial and economic justice by building leadership capacity and organizing power for movements. It is more important than ever to resource Asian American grassroots organizing. It is through organizing and grassroots power we will be able to have a safe community. And it is through member-led leadership and […]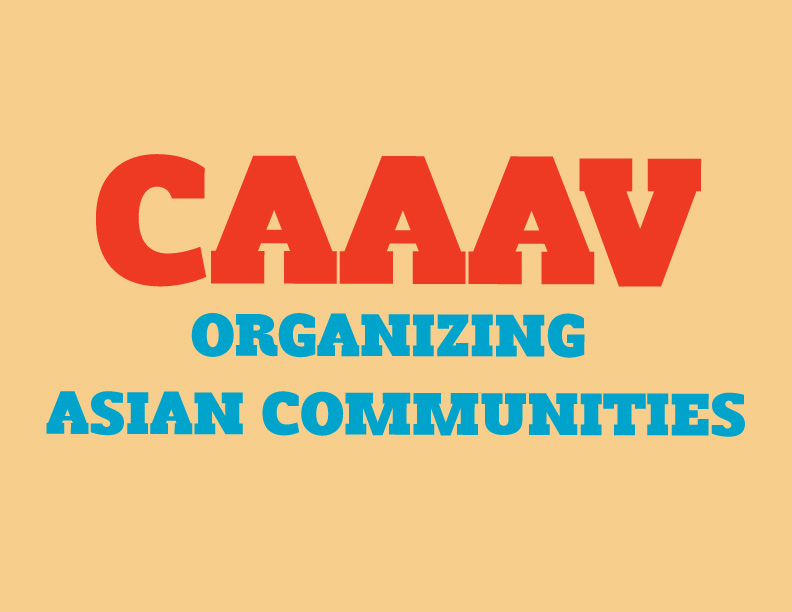 We are enraged and saddened by the news of a white man opening fire and killing 8 people, including six Asian women, in Atlanta, Georgia. These acts are immeasurably violent, but we know that the rhetoric and deep histories of white supremacy, imperialism, patriarchy, and racial capitalism are the poisonous soil in which these violent […]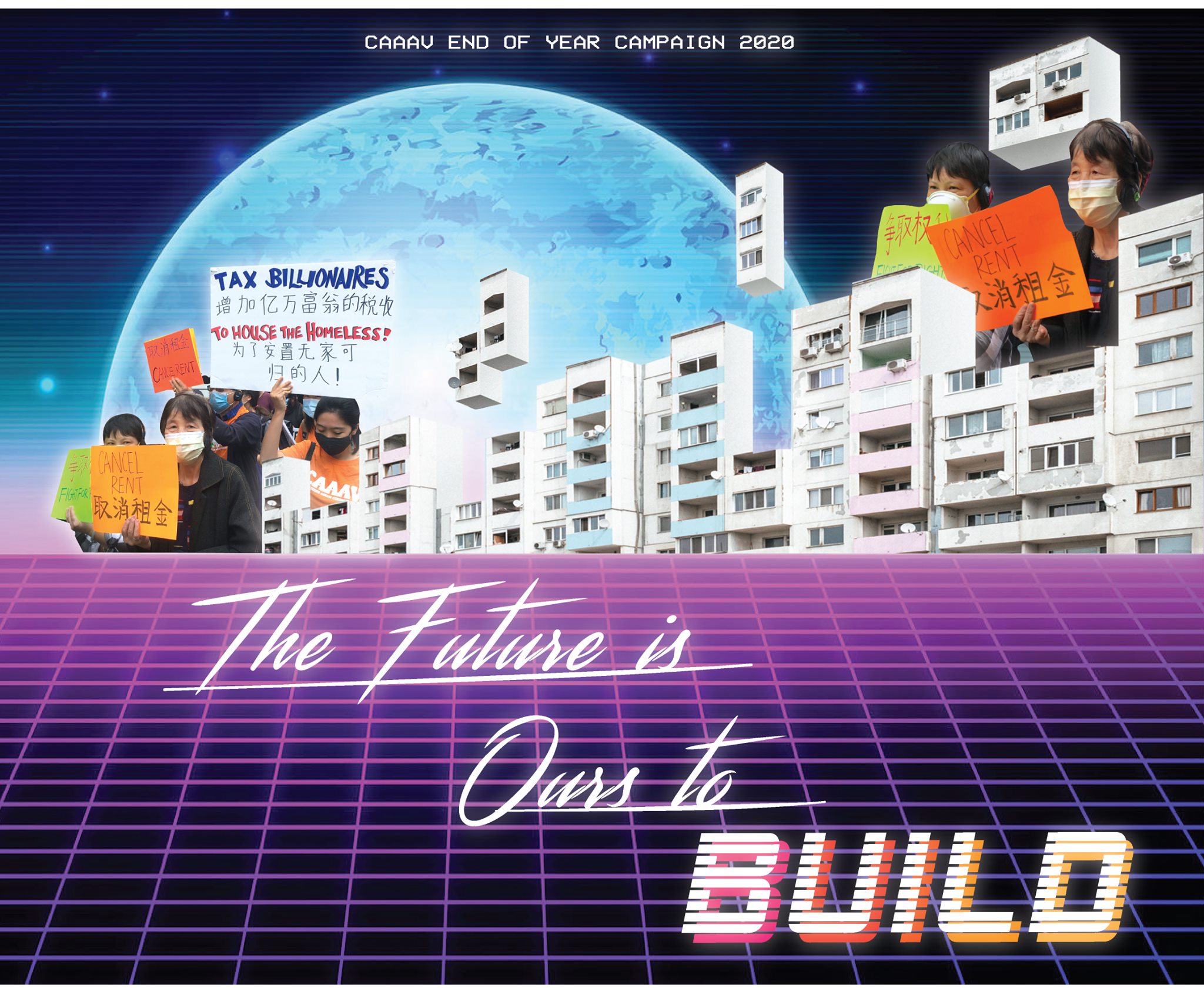 It's been a chaotic time, but also a time full of openings and charged with energy. Throughout the pandemic, CAAAV has been organizing our communities both virtually and on the ground to build grassroots tenant power! And we know that despite what happens, the future is ours to build. Next year, New York City will […]
CAAAV (Main Office):
55 Hester Street, Storefront
New York, NY 10002

tel: 212.473.6485
email: justice[at]caaav.org