CAAAV currently has three chapters organizing working-class Asian immigrants in Chinatown and Western Queens Public Housing for racial, gender, and economic justice.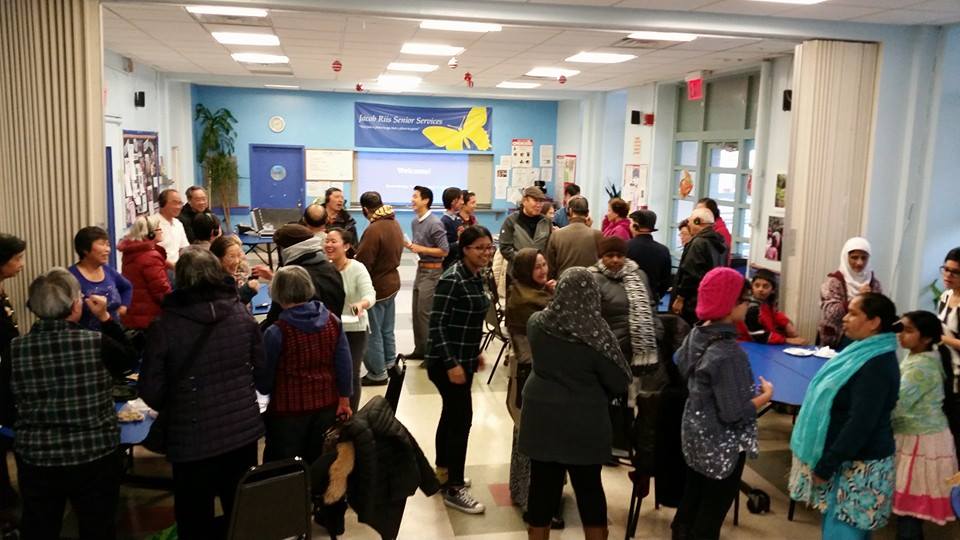 Chinatown Tenant Union (CTU) was founded in 2005 by Chinatown tenants to address apartment neglect, landlord harassment, and to develop the leadership of working class Chinatown immigrant residents. We continue our mission today to organize against displacement, fight gentrification, and build the power of working class people in Chinatown so that we can determine the future of our homes and neighborhoods.
Since 2015, CAAAV Asian Tenants Union (ATU) organizes Bangali, Chinese, and Korean public housing tenants in Queens to fight for the future of public housing. Through direct action, advocacy, and member-driven strategic debate, CAAAV ATU has fought for language justice, pushed AmazonHQ out of Long Island City, campaigned to Fully Fund Public Housing, and most recently suspended the NYCHA Blueprint for Change, NYCHA Chairperson Russ' financialization plan that would generate interest-bearing debt for public housing. CAAAV ATU's work is rooted in strong base-building, solidarity, and a vision for a city for working class communities.
CAAAV Youth members and leaders are young working class Asians organizing to change our neighborhoods. We are fighting for a NYC where we don't live in precarity–where our friends and families are able to live meaningful lives without threat of gentrification or eviction.

DONATE TODAY to support our critical work building Asian immigrant power.