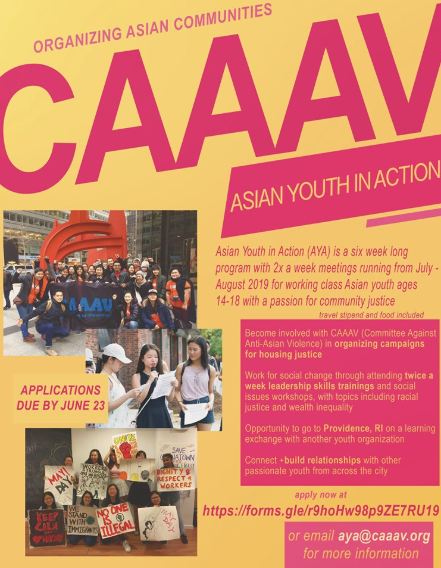 Asian Youth in Action (AYA) is a six week long program running from July-August 2019 for working class Asian youth (including East, Southeast, and South Asians) ages 14-18 with a passion for community justice.
In the Asian Youth in Action program:
Youth will meet twice a week, Tuesdays and Thursdays from 2 pm – 5 pm, for workshops to build their political education and leadership skills

Meetings will also include food and offer an opportunity to connect with other passionate youth across the city

AYA members/youth will be involved with CAAAV's organizing endeavors, including our community organizing projects in Chinatown and Western Queens–members will get firsthand exposure to community organizing with support from the organizers themselves!
Go on a learning exchange to PrYSM (Providence Youth Student Movement) in Providence, Rhode Island
Receive a stipend for transportation costs
AYA Mission Statement: Asian Youth in Action fights systemic violence by elevating youth voices and integrating organizing efforts with CAAAV's Chinatown Tenants Union and NYCHA Organizing Project. AYA exists for members to 1) continuously challenging each other in our political education, 2) supporting each other's emotional and physical wellness, and 3) developing portable skills to serve our individual agency. We are here to build friendships, safer homes, and stronger communities. We believe in creating a political home for Asian youth that is open to growth as directed by each generation of youth leaders.
We are currently accepting applications for AYA 2019!
APPLY NOW AT
https://forms.gle/r9hoHw98p9ZE7RU19
or email
aya@caaav.org for more information!
APPLICATIONS DUE BY JUNE 23rd!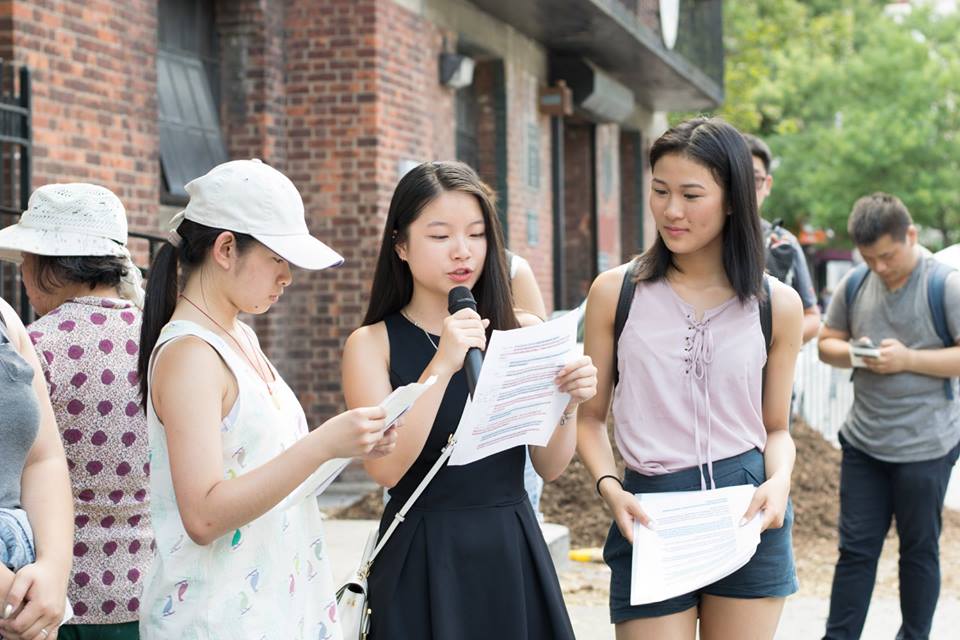 CAAAV Organizing Asian Communities works to build grassroots community power across diverse poor and working class Asian immigrant and refugee communities in New York City.